Girlcation Giveaway
August 18 - September 7, 2014
It's your chance to win a free weekend getaway on the beautiful Resorts World Bimini! You'll enjoy all the first-class amenities with a friend on this GIRLCATION getaway in the Bimini Islands!
The two-day getaway is September 13-14 and includes a gift bag, gaming lessons, breakfast, specialty drinks, cruise games, country music, a sunset cruise and the five-star amenities aboard the Resorts World Bimini!
Enter to win on our Facebook page: http://tinyurl.com/jw2dfel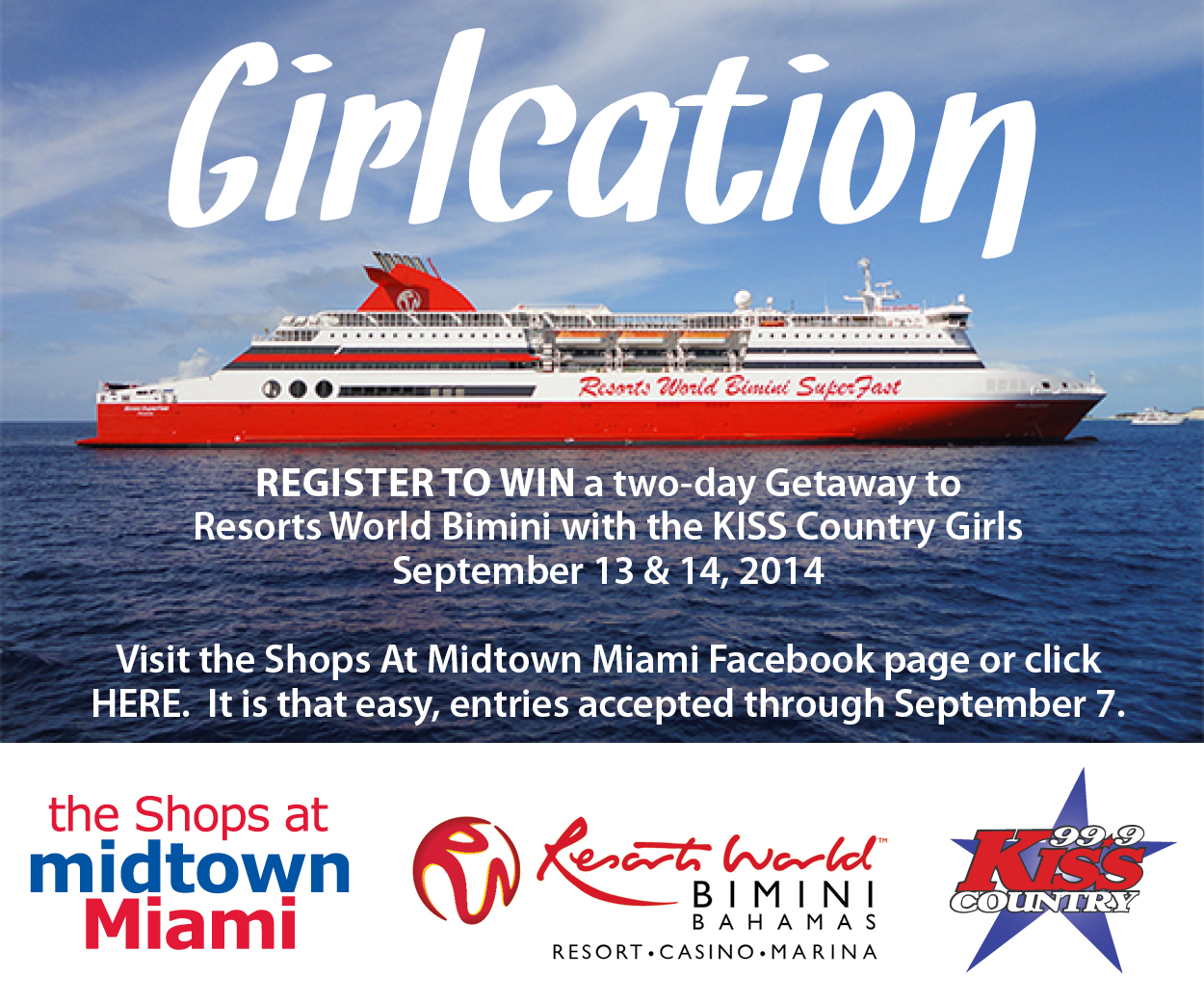 Zombie Crawl Flash Mob Organizational Meeting
Tuesday, August 26, 2014 6-7pm
Wanted Dancing Zombies
The South Florida Zombie Crawl is looking for undead, energetic zombies who like to participate in a planned activity such as dancing, singing or walking like zombies. It will be our task to spread the popularity of the Zombie Crawl through a unique group of onlookers who will (hopefully) be stunned and entertained. Participants must be 18 years of age and willing to be a zombie during the flash mob. Mobbers will be asked to dress as zombies for the performances.
Join Us Tuesday, August 26, 6 pm, Bar Louie * Midtown Miami
Sign Up Eventbrite Event Page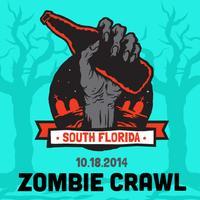 South Florida Zombie Crawl
Saturday, October 18 7-11pm
Join the zombie invasion on October 18th, 2014
It's time to start preparing for the 2014 South Florida Zombie Crawl. Dress in your goriest costume and stumble through Midtown in search of booze and brains.
Party starts at 7:00 pm.
Sample drink and maybe some food from our zombie friendly vendors in Fountain Plaza. Afterward, stalk over to one Midtown's fine establishment to enjoy special zombie treats just for the occasion.
Event will occur rain or shine, no refunds will be provided due to weather.
If you wish to sponsor the event, please call Lenor Ryan at 305-573-3371.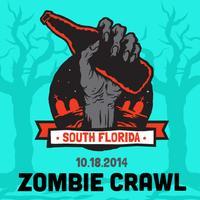 Tickets available now at Eventbrite!